Face Recognition API with high-level availability and high performance developed in Japan
JCV has developed an image recognition service platform primarily targeting developers. As a first step, JCV will begin offering a face recognition API function.
JCV's face recognition functionality can be quickly and flexibly integrated into a variety of systems, workflows, and IoT solutions. In addition, services can be implemented using a robust and high-level availability architecture, including failover and load-balancing functions.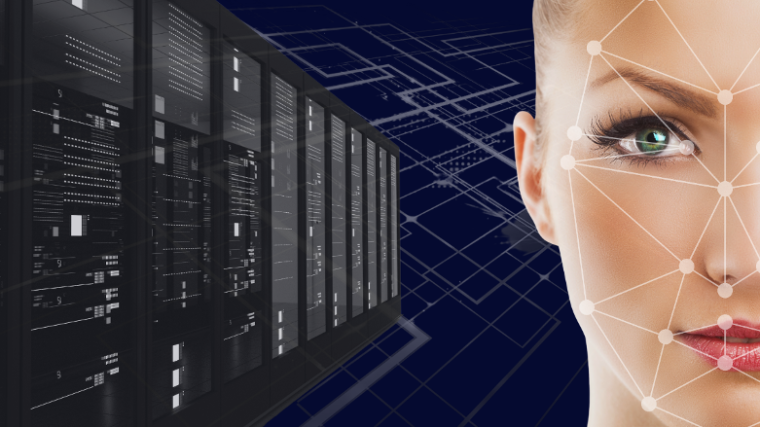 Objectives
Recently, face recognition use cases have been increasing and are expected to be used not only by companies and organizations but also by general consumers for access to IT systems, eKYC, payment, and other purposes. We are committed to building an environment in which customers can use optimal face recognition services with peace of mind.
JCV is pleased to have hired Hongche Liu , Ph.D in computer vision from the University of Maryland and NIST, to lead a team of 30+ Engineers for purpose built computer vision technology for Japan. The team has successfully developed proprietary face detection, biometric detection, feature generation, and matching algorithms.
JCV Cloud AnySee is based on a RESTful API and provides high-level availability and performance with load balancing and failover functions, making it easy to implement face recognition functions in existing systems and services. Its scalable architecture allows for optimal configuration depending on the scale of deployment.
Features of the JCV Cloud AnySee

1 . In-house development in Japan
Hongche Liu, a Ph.D. in computer vision from the University of Maryland (Washington, USA) and NIST, was selected to lead a team of over 30 engineers to develop computer vision technology. He has successfully developed proprietary face detection, biometric detection, feature generation, and matching algorithms.
2. provides a rich set of face recognition functions
A rich set of face recognition APIs (face data management, face search (1:N), face comparison (1:1), and face detection) are provided. It supports face recognition for all applications and does not require a high level of expertise.
3. More comfortable and powerful authentication processing
Feature data and the quantity at the time of search (1:N) can be registered (footnote 1) in the database without limitation. By applying a metadata filtering search and freely narrowing down various search ranges, the data sharding process, which is normally difficult to achieve, can be easily realized. As a result, the false positive rate and authentication speed can be further improved.
4. Reliability for High-Availability
The system has a failover function to ensure high-level availability. In the event of a failure of the target server, the processing capacity of other servers in operation is used to distribute the remaining tasks in the queue. High-quality services are provided without downtime.
5. flexible scalability
The architecture is scalable so, as your business grows and additional servers are added, the system can automatically detect the computing power of the newly added units and balance the load to maintain optimal performance.
6. provides extensive attribute detection capabilities
Detection functions are provided for age (lower limit, upper limit, average), gender, mask-wearing status, beard type, eyeglass type, etc. It is possible to share not only the authentication act but also the attribute detection function.
Future Policies
JCV will continue to provide value-added biometric solutions based on its self-developed high-precision face recognition technology and know-how gained from its extensive experience in introducing this technology and will offer solutions to customers' issues by linking them with existing systems and services.
(1) Please refer to this page for our privacy policy. (https://www.japancv.co.jp/privacy/)