-JCV to Partner with SRJ to Offer a Variety of Experiences at Future Events-

We announced today that it partnered with SRJ. Inc., (Location: Minato-ku, Tokyo, hereinafter referred to as "SRJ") to provide the AI temperature detection solution "SenseThunder" at Spartan Race, the world's greatest participatory obstacle race, which was held in Minami-uonuma, Niigata Prefecture on September 18th-19th, 2021.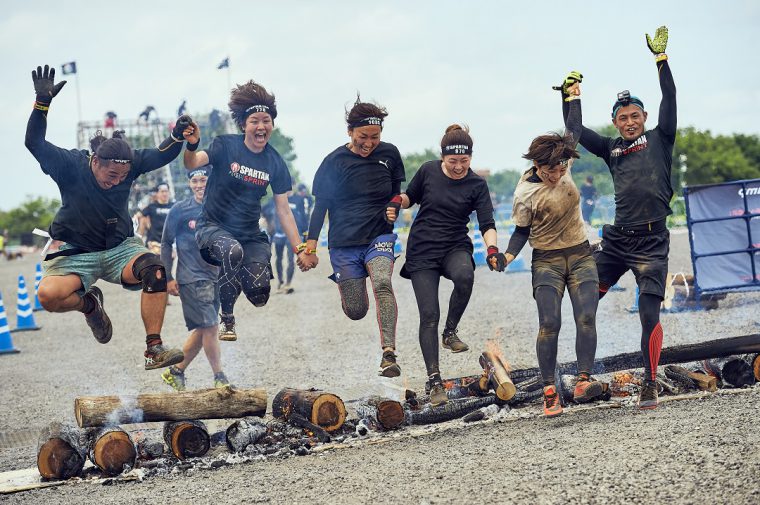 For the purpose of holding a safe and secure event in COVID-19, we used "SenseThunder", a solution terminal that combines face recognition and temperature detection, to efficiently detect the temperature of participants and ensure a smart and safe entrance at the Spartan Race.
We have received high praise from the organizers of Spartan Race as follows.
Emily Downey, Managing Director Global Partnerships of Spartan Race, said "We were looking for a solution that would be beneficial to our competitors and customers, and that would allow us to integrate security and identity while remaining secure at all times." She also said, "The non-contact, smooth temperature detection using face as a safe method of pass led to a successful event and was well received by our partner companies."
Fusako Kasai, Manager of Operations/International Race Director of Spartan Race, said "The deciding factor in choosing JCV, a member of the Softbank Group, was its fast temperature detection and very good response time. We will be pleased to consider JCV solutions for our future events."
Andrew Schwabecher, CEO of JCV, said "SRJ is a perfect partner for JCV. They have an amazing product and customers that were a perfect match for our face pass solution-based system".
With the success of the smart entrance at Spartan Race SRJ and JCV have commenced discussions to provide participants at similar events in the future with experiences such as automatic check-in using face recognition, face payment that will enable completely empty-handed payments, and entertainment using image recognition technology (AR).
■JCV solutions used in the events of September 18 (Sat.) and 19 (Sun.), 2021
AI Temperature Detection Solution "SenseThunder"
"SenseThunder" uses AI-based face recognition technology and infrared thermography to enable speedy temperature detection and face recognition in 0.3 seconds, even while wearing a mask, and has been adopted by various stores, facilities, hospitals, and companies as a measure to prevent the spread of the new Coronavirus. The system can be set up and attached to access control and entrance gates at the same time and is an essential item for both during and after COVID-19.