Interview
Safety is invisible.
That is why we have decided to implement the AI Thermography Solution in order to create visible safety in our restaurants.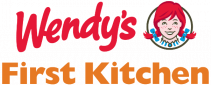 First Kitchen Corporation is Fast Food/Franchise business that operates 122 restaurants (as of May 2020). Wendy's First Kitchen at Akasaka Mitsuke is the first in the food service industry to install the AI Thermography device on a trial basis. We interviewed Mr. Rui Takaseki, a marketing manager here at First Kitchen, who reviews various measures against infectious diseases every day to ensure a comfortable dining environment, in hopes to receive a "thank you" with a smile from their customers.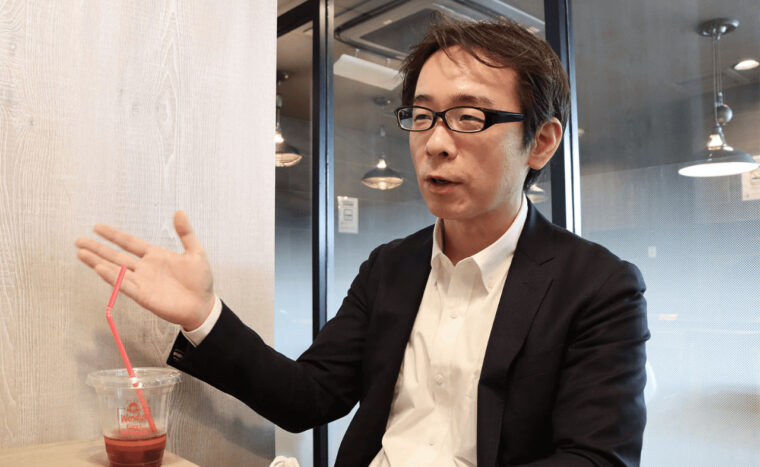 TOPICS
Installing AI Thermography device at the entrance of restaurant
Make safety visible for customers and staff
Make AI temperature detection a standard in the food service industry
If we are going to keep our restaurants open, it is our responsibility to provide an environment where customers feel safe to dine. We also make safety visible for our staff who cannot work from home.
The state of emergency declaration has finally been lifted. How is the current business situation like at your restaurants?
We are slowly getting back to normal. At most, 20% of our restaurants were closed, and 50% were open only on Sundays, but we kept our doors open by shortening our business hours and carefully managing hygiene. The staff working at fast food restaurants are diverse, so we have prepared a hygiene management manual for them to follow. In addition to the implementation of the manual, we have added safety measures, such as reducing the number of seats for social distancing, hanging plastic sheets at the cash register to prevent droplet infection, and placing disinfectant solutions. Furthermore, we have introduced AI Thermography Solution on a trial base.
As we expected, the number of customers dining in our restaurants have decreased. However, we have received words of appreciation from our customers saying they are grateful that our restaurants have been kept opened. People are out and need to eat, but there were no places to eat. That was the situation.
Could you tell us about the background on how the AI Thermography Solution was introduced and your thoughts on the actual operation?
I think it was before the Golden Week holiday. We had no idea when the state of emergency declaration would be lifted, and we were talking about the need for taking new action quickly. At that time, we felt that the safety measures at our restaurants were not adequately addressing our customer needs. Then the topic of taking body temperatures came up and we installed JCV's Thermography Solution from May 18th. Once we make a decision, we take actions fast.
We considered measuring our customers temperatures manually at first, but this proved difficult because when customers enter the restaurant from the automatic door, they make their way straight to the cashier. Taking the temperature at the cashier also puts a psychological burden on the staff. However, if we are going to keep our restaurants open, we need to provide the sense of safety to our customers, so we installed a device along the way to the cashier that enables customers to measure their temperature on their own.
Although we do not have a rule that everyone must take their temperature, 60% ~ 70% of our customers take their temperature voluntarily. We believe that this is enough to provide a sense of safety.
Of course, we do not collect any personal data from our customers. We do not check whether the customers wear a face mask or not. We only take their body temperature. Our regular customers have told us that they "feel safe." They also said they would not be able to feel safe unless these kinds of safety measures are taken and showed us sympathy that it is not an easy thing to do.
Fortunately, we have not had any customers with a body temperature of 37.5℃ or higher visiting our restaurants yet, but if it does happen, we will suggest the customer to order takeout. We do not force customers to wear a face mask to enter the restaurant. We do not reject them when they have a fever. We also do not set the alarm on the system. We believe these actions are not good for the customers considering their state of mind. This device is very convenient since we can adjust the setting easily according to different operation needs.
We hope that the AI Thermography device will become a standard in the food service industry. Restaurants need to change according to the new lifestyle.
Do you have any message for the food service industry struggling with the same situation based on your experience of restaurant management using AI Thermography Solution?
We are about to start a new lifestyle. We believe gaining a sense of safety by measuring body temperature will become a standard. We would like to make our restaurants more reliable for customers by sharing positive information of our efforts, therefore we would like to share our current initiatives as well. Prior to Covid-19, 20% of the customers ordered takeout, but now it has increased to about 50%. We are actively promoting contactless payment methods, such as QR code and credit cards. We are also trying out new services such as pickup delivery as adaptations to the new lifestyle.
Customers spend time in our restaurants for about 15 to 30 minutes, which is usually the time they spend to eat and drink. We want them to enjoy that time at ease. We want our staff to feel safe and secure in their workplace as well. However, safety is not visible. Therefore, we hope our efforts will become the standard for the industry that will make safety visible.