Interview
The fact that our hospital receives many seniors makes this investment all the more important to be able to identify abnormal body temperature in advance.

Cardiovascular Hospital of Central Japan
The Cardiovascular Hospital of Central Japan has been serving the local community since it opened in 1989 specializing in cardiology treatment. It has since grown in scale to include nephrology and urology departments.

Dr. Shuichi Ichikawa, Chairman and Director of the Cardiovascular Hospital of Central Japan, has always embraced new challenges. Here he talks about his ideas behind the installation of "AI Thermography Solution -SenseThunder-" with the aim of benefiting all patients of and visitors to the hospital.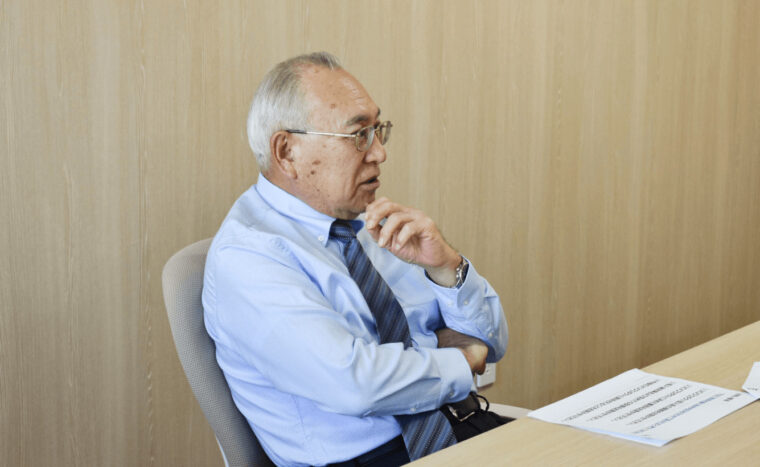 TOPICS
Implementation of AI body temperature screening at the reception desk
Preventing any type of infection is most important and critical
It will be worthwhile even if only one person with above-normal temperature is detected.
Trying out new things is always difficult at first. For a facility like us to consider AI body temperature screening, it is essential that the technology is state-of-the-art.
What is the background and challenges behind the implementation of the zw "AI Thermography Solution?"
First of all, one of the most important steps to deal with the recent COVID-19 outbreak is the ability to identify people with a body temperature above 37.5°C. We were surprised to discover that many of our patients do not have a thermometer at home and, therefore, could not have their temperature taken until they arrived at the hospital. This posed a challenge for us.
Since COVID-19 tends to have a long incubation period, we started looking for a solution to better serve our patients by ensuring quick non-contact temperature screening. We learned about JCV's AI body temperature measurement devices and decided to deploy them at our hospital. Actually, my daughter was the one who discovered JCV.
How did your patrons react to your decision to set up the AI Thermographic devices at your hospital?
These are still early days, but we will learn our patients' reaction soon enough. When I first proposed this implementation at our management meeting, I was asked who will be responsible for the management and maintenance of the system. In the end, the administration staff has taken on the task. Of course, there were roles and responsibilities to clarify at first, but, in the end, everything worked out smoothly. Everyone was joking that this is a pet project of mine (chuckle).
However, personal curiosity or not, trying out new things is always difficult at first. For a facility such as ours, it is essential that our AI body temperature screening is enabled by state-of-the-art technology. It will be worthwhile even if only one person with above-normal temperature is detected.
Our hospital performs many dialysis procedures and cardiac surgeries; consequently, the majority of our patients are of an advanced age. We could not afford any type of cluster infections here. In consideration of this risk, we believe this is an important investment to protect both our patients and employees.
In addition to body temperature measurement, it would be extremely helpful towards medical treatment going forward if our AI technology can further identify patients' feelings such as pain or itching.
Aside from body temperature measurement, JCV also provides AI-based attribute analysis technology that can recognize faces and facial expressions as well as recognizing unique clothing features such as colors and patterns. From your perspective, how can this be applied in a medical context ?
AI technology is making huge breakthroughs in the field of medicine. Much of this is already being put into practical use for surgical and diagnostic purposes. However, notwithstanding these significant advances, ultimately it is still up to humans to make the final decision. I believe doctors are irreplaceable.
Then there comes the human feelings side. Will it be possible to capture abstract feelings through AI visual analysis? For example, when a doctor asks a patient how they are feeling, we often use various expressions such as "stinging" or "stabbing" to help to identify the type of pain. If AI technology can visually represent abstract feelings, it will be extremely helpful towards prescribing the best medical treatment. I believe there will be more developments in this field and I am very much looking forward to them.